Post by odadune on Feb 11, 2015 18:32:47 GMT
Directed by female writer-director Anjali Menon, this is the story of two male cousins (Dulquer Salman, Nivin Pauly) and their friendship with their female cousin (Nazriya Nazim) and her husband (Faradh Faasil) who is haunted by the death of his first love (guest appearance by Ala Modalaindi's Nithya Menon). Although the four main characters seem to be Kerali Brahmins, and the film is in the Malayalam language, most of the story takes place in the high-tech, booming city of Bangalore, Karnataka. Software engineer Nivin falls for a sophisticated and seemingly "modern yet traditional" air hostess, only to be dumped when she goes back to her other boyfriend, and Nivin also has to deal with his desperate-to-modernize mother coming to live with him after his father deserts the family for Goa. Biker/Artist
/annoying wannabe free spirit
Dulquer falls in love with a wheelchair bound DJ (Parvathy) who is about to leave for Australia, where he can't follow her, and he must also reclaim his place in motorcross sports after a ban. Nazriya must constantly negotiate the details of her marriage of convenience with her well-meaning, wet-blanket husband Faradh, until Dulquer discovers that there is a connection between his new motorbike crew and Faradh's past. Through all these events, the cousins are theoretically each other's support group, although the film shows us less and less of that as it progresses.
My review from the other thread:
This has a lot of the admirable traits I associate with Malayalam films-understated performances, good cinematography, good music, interesting social commentary, female characters who aren't just glamour dolls or fanservice vehicles-and a lot of the less admirable traits as well: the plotlessness, the bland picturizations, the rather tiresome male characters.

I liked the Nazriya Nazim/Faradh Faasil storyline pretty well, and the scenes with the three cousins-Nazriya's, Dulquer Salman's, and Nivin Pauly's characters-interacting were cute, but Nivin Pauly's story arc was kind of hit and miss. It perhaps works best if you think of it as a more restrained and naturalistic version of the full-fledged comedy track in a standard masala, but I didn't recognize it as being that until quite late in the proceedings. I liked Nivin himself quite a bit better in this nebbishy role rather than as the macho proletariat dude from Ohm Shanti Oshanaa (and mentally have upgraded him from Tusshar Kapoor 2.0 to Diet Decaf Ajay Devgn), I just felt that a lot of the material he was given, like the business with the airline stewardess, just wasn't that interesting.

Dulquer, who was arguably the main protagonist and certainly had the most prominent male role, was playing a character type that I don't have a lot of patience for, so I don't know if I can judge him fairly. He seemed likable and charismatic, and I could see why he's considered a big deal right now in his industry, but I didn't buy the maturing process his character is supposed to grow through, and I don't know how much of that is my prejudices, him falling down on the job, or the director/writer Anjali Menon falling down on the job, because in general I found the characters underwritten.

The film was very insistent that all its supporting women were people, and I think wanted to treat them respectfully, but they didn't quite work for me. Nivin's mother was a cartoon (albeit a dry, droll, simply drawn Mallu cartoon, instead of the other kind), the airline stewardess was a bimbo, and Parvathy's character had only a few moments where she felt like a developed personality instead of a super-competent differently-abled person on a pedestal. (Admittedly, there is enough prejudice out there against people who use wheelchairs to where I understood why the filmmaker treated her this way).

The last major character, the city of Bangalore, didn't do much for me because it comes off as so clinical and globalized in this movie, and because I've seen just enough of the city in other films (a couple of Kannada movies and some Bollywood films shot there) to where it didn't feel like a fresh setting to me. That being said, the film made a good case for why the characters would enjoy living there and find it refreshingly different from the place they grew up in.

Basically, this felt like the Mallu version of one of those Yash Raj/Dharma movies where the pretty young people swan about in high end clothes and cool vehicles and locations in between sorting out their problems involving familial and romantic love. I tend to find those movies a bit hit and miss in general, but if you enjoy them, Bangalore Days is probably the best introduction you could have to Malayalam cinema.
I'm kind of in the minority in terms of being a bit ehhhhh on it. Here are: MrB's, NewLaura's, and dariya's thoughts: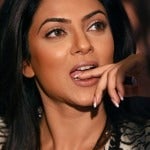 Bangalore Days
. I was all set to see Holiday, but then decided I've had enough of beat'em up blockbusters until Kick comes along, so tried this instead. It's a Malayalam film about three cousins who move from Kerala to Bangalore, and their lives and loves while there. It's low-key, but lovely performances all round and highly recommended. Even though it's nearly three hours long, time never drags, and I didn't want it to end, except to find out whether love would finally prevail. It seems to have English subtitles everywhere, so do go and see it if it's showing near you.
I agree wholeheartedly with everything MrB said about
Bangalore Days
.  I loved it.
Bangalore Days (2014)
Absolutely loved it! Super entertaining, good music, heartfelt and poignant, and all of those good things.  Anjali Menon is a very skilled director and I love how with both of her films I've seen (the other being Ustad Hotel) she focuses so much on relationships and pursuing your dreams.  Some minor quibbles involving one storyline I thought could have been fleshed out more and some character actions that didn't seem consistent (just so you guys don't think I only know how to praise) but definitely minor and I'm not complaining because I just watched a nearly 3 hour movie without getting bored and that does NOT happen often.  Highly recommended!