Post by odadune on Jul 15, 2014 14:56:57 GMT
From the upcoming movies thread:
www.filmfare.com/reviews/movie-review-humpty-sharma-ki-dulhania-6704.html
www.koimoi.com/reviews/humpty-sharma-ki-dulhania-review/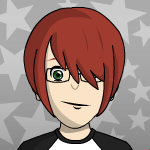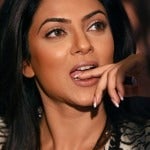 This was an enjoyable piece of fluff. The keys to this sort of film are the leads' chemistry and a sharp script, and it delivers on both fronts. Varun does charming as well as Alia does feisty, and they worked well together. The script had a lot of laughs, most especially in the section where Alia's mother and grandmother tell her that foreign men are best because Indian ones just sit around with their feet up demanding to be brought the newspaper and food - that struck a chord judging from the loud female hilarity in the audience. The supporting cast are all good as well, particularly Virun's friends, who deserve huge payback for the number of beatings they take for him.
There are a few negatives, which didn't really spoil my enjoyment. The film fizzles out at the end, and is not well resolved. The music made no impression at all: I just have a vague memory of several identikit nightclub tracks. Most films made under the Karan Johar banner lazily plunder his old films for emotion rather than attempting originality; in this case they restricted themselves to a couple of occasions, and one of those was forgiveable in a film that so deliberately rehashes DDLJ. And, finally, Alia Bhatt does look disconcertingly young, and a lot less mature than the actions of her character, which raises occasional dissonances.
Thanks to Jab for finding and linking a couple of archetypical reviews, and to Corbie and MrB for seeing this film and reporting back.