Post by dancelover on May 18, 2016 15:28:03 GMT
Thread 393, Page 3, Post #1 = Index Post.
Index, Alia Bhatt, Kriti Sanon, Tiger Shroff, Kartik Aaryan, Disha Patani, Vicky Kaushal, 8 others to be chosen as they begin their careers.
-------------------------------------------------------------------------------------------------------------------------------
Considering Kiara Advani, Fatima Sanya Sheikh, Sanya Malhotra 1992 x 3, Ishaan Khattar 1995, Sara AliKhan 1995,
Jhanvi Kapoor 1998, Zaira Wasim 2000.
Because Page 3 is and will be for debuting actors, I shall try to list them in order of debut.
If two debut in the same film, then Ladies First!
American Dancelover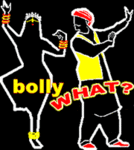 for the jodis & romantic triangles of stars born 1959-1977:
bollywhat.boards.net/thread/435/jodis-1960s-stars-3khans-juhi

for jodis/romantic triangles of stars born before 1959:
bollywhat.boards.net/thread/396/jodis-older-classic-stars

for stars who did much work in South India,
I have begun separate threads for women and for men. This is a Work-In-Progress.
Actresses: bollywhat.boards.net/thread/799
Actors: bollywhat.boards.net/thread/523
list of more than 600 actresses & actors by year of birth is here:
bollywhat.boards.net/thread/605

Regarding the compiler of these Jodi-lists (except for four posts provided by other Bollywhaters), see
bollywhat.boards.net/thread/503/where-dancelover-learned-jodis
===============================================================
5/11/16 - I am now expanding this thread, setting up a Page 3 for 1990's.
------------------------------------------------------------------------------------------------
INDEX: Leadactors (mostly) born in 1978 or later.
Actresses 29: Katrina Kaif, Kareena Kapoor, Madhuri Dixit (posted by Ali),
.................. Amrita Rao, Anushka Shetty (link), Dia Mirza, Priyanka Chopra & Shriya Saran (link),
... page 2 ... Depika Padukone & Anushka Sharma, Rani Mukerji & Lara Dutta, Vidya Balan,
................. Bipasha Basu & Konkona Sen Sharma, Kangana Ranaut & Sonakshi Sinha,
................. Kalki Koechlin & Kavya Madhavan (link) & Sonam Kapoor & Jacqueline Fernandez,
................. Huma Qureshi & Aditi Rao Hidari, Neha Sharma & Swara Bhaskhar,
................. Parineeti Chopra & Prachi Desai & Yami Gautam, Shraddha Kapoor,
... page 3 ... ALIA BHATT, Kriti Sanon, Disha Patani
Actors 19: Hrithrik Roshan (posted by madhu), Akshay Kumar (posted by odadune), Imran Khan & Pulkit Samrat,
............... Shahid Kapoor, Ranbir Kapoor,
.. page 2 .. Riteish Deshmukh & Emraan Hashmi, Rajkumar Rao & Ayushmann Khurrana & Sidharth Malhotra,
............... Arjun Kapoor & Ranveer Singh, Aditya Roy Kapoor & Sushant Singh Rajput, Varun Dawan,
.. page 3 .. Tiger Shroff, Kartik Aaryan, Vicky Kaushal
====================================================================
I make a separate post for each star or small group, showing each other star our subject was paired with.
Posts made in random order at first, but then I tried to put Pages 1 & 2 into order of birth
.......... (and then I decided to put 1978 births [Rani, Vidya] into this thread).
.......... Page 3 will list debuting actors, born in the 1990s, in order of debut.
Most important stars whom the subject was paired with first.

Dancelover