Post by Prem Rogue on Dec 16, 2013 8:11:34 GMT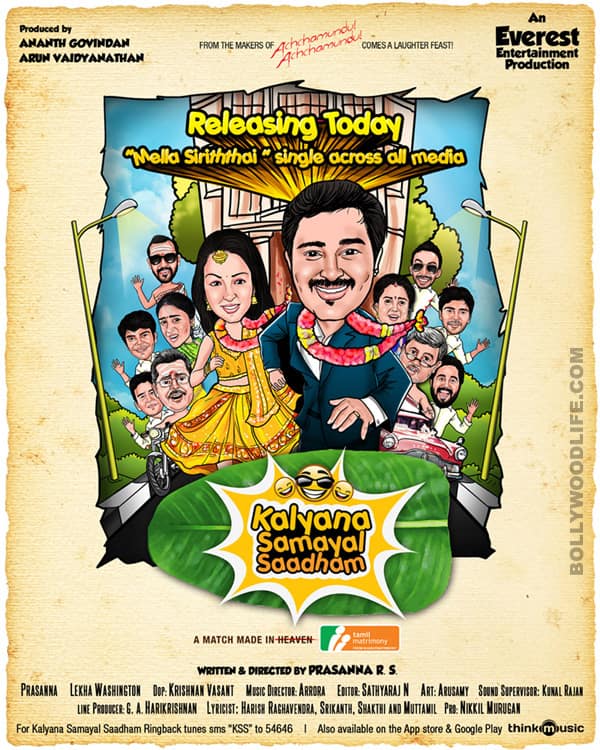 I saw this today and I liked it a lot. The main plot is that Meera (Lekha Washington) and Raghu (Prasanna) hit it off and and decide to get married, but they find out a while before the wedding that Raghu has, um, a problem south of the Vindhyas, to put it delicately. Raghu desperately tries to fix the problem, while both of them have to deal with the preparations and ceremony that goes with their wedding.
The issue of impotence and marriage is quite important, and a more heightened sense of urgency would have helped both the dramatic and comedic elements. I would have liked to have seen more of some of the side characters, without having them overtake the film. The film makes it a point to tell us that Raghu is close to his grandfather, but he barely gets any screen time.
Considering how conservative Tamil cinema is regarding sexual matters, writer/director RS Prasanna pulled off something of a tightrope walk here. The film doesn't ever get vulgar, but perhaps the idea of a Tamil protagonist admitting to watching porn is downright revolutionary! This is a rare Tamil film that acknowledges sex and sexuality, particularly from the standpoint of a woman desiring sex. Most films lack any real sexuality, while somehow allowing semi-vulgar item numbers and whatnot. There's rarely a middle ground of how people actually experience it.
Meera is way more of a fleshed out female character than we usually see, and and Raghu is not the usual chauvinist protagonist. He has his flaws like any real person, but he listens to Meera and is concerned about her happiness.
An important undercurrent of the film is the balance that Meera and Raghu try to find between their own modern attitudes and lifestyles and their families' sense of tradition. They adhere to certain traditions and ideals while questioning or ignoring others. Technology is integral to their lives, to the point where Meera accepting Raghu's Facebook friend request is a small but important part of the development of the relationship. They grew up in the city and are comfortable with modernity, but their parents are probably the first generation in their families to transition from village life to city life.
The middle class Tam-Brahm setting of the film is depicted knowingly and with a sense of humor, without descending into stereotypes. I thought the bit with Raghu's mother being influenced to create some drama was a bit forced, though.
I had some issues with the film, but what's good about it is very good, and I'd like to see more films like this.
Baradwaj Rangan's review